January 2022
Now Hiring: Interior Design Professional (Full-Time) Itasca, IL / Chicago Loop
Position: Interior Design Professional (Full-time)
Location: Williams Architects | Itasca, IL or Chicago Loop (Hybrid)
About the job:
Williams Architects, a nationally recognized architecture and planning firm specializing in community-centered public facilities, is seeking a full-time Interior Design Professional to support our growing national practice. Working as part of an integrated, cohesive project team with a team of 2-5 design professionals, this position is ideal for recent graduates of an interior design program seeking to gain experience required to fulfill requirements to take the NCIDQ Examination or for recently licensed/certified interior designers. This position is based in either our Itasca, IL or Chicago Loop offices with the potential for a partial (2 days per week) remote working arrangement.
As an Interior Design Professional, you will:
Collaboratively participate in the project design and concept development process internally and with clients, within parameters set by firm management.
Prepare design and construction document interior design (ID) deliverables for a wide variety of public sector projects using Revit, SketchUp, Lumion, and Photoshop in accordance with firm standards.
Identify and select purpose- and budget-appropriate finish materials for firm projects, obtaining samples, and developing full interior finish and furniture palettes and packages under the supervision of the Director of Interior Design.
Create furniture specifications and bidding documents.
Perform firm interiors library management/maintenance.
Develop and maintain relationships with finish and furniture vendors.
Education and Experience Required:
Bachelor's degree in Interior Design.
1-4 years of progressive interior design experience within an architectural or interior design firm, preferably with non-residential projects.
NCIDQ license/certification track preferred.
Proficiency in Revit and Photoshop required. Lumion and SketchUp modeling/rendering experience highly desirable.
Experience with public bidding processes highly desirable.
Excellent verbal and written communication skills.
Strong organization, multi-tasking, and time management skills.
Ability to interact professionally with office leadership and clients.
Ability to self-manage tasks from start to finish with minimal oversight.
We offer an industry-leading benefit package including competitive compensation, opportunity to work remotely 2 days per week, medical, dental, vision, and life insurance, paid vacation, sick, and exam time, reimbursement for NCIDQ exam costs upon passage, and eligibility for the firm's profit-sharing plan. The firm fully supports NCIDQ examination and experience requirements.
Qualified and interested candidates should submit a resume and work samples illustrating professional experience in both design phase activities and construction document production to Andy Dogan at ardogan@williams-architects.com.
Applicants must be authorized to work in the United States. We are not sponsoring candidates for work authorization/visas at this time.
Williams Architects Aquatics is an Equal Opportunity/ Affirmative Action Employer. All qualified applicants will receive consideration for employment without regard to race, color, religion, sex, national origin, disability, protected veteran status, gender identity, or sexual orientation. Prior to a final offer of employment, the selected candidate will be required to submit to a background screening which may include, but is not limited to, employment verification, educational and other credential verification, driving record check, criminal background check, and an investigative consumer report. These screenings will be conducted in compliance with all applicable federal, state, and local laws.
January 2023
39th Annual Mike Williams Cosley Classic Golf Outing
On August 1, 2022, Williams Architects had the privilege to participate in the 39th Annual Mike Williams Cosley Classic Golf Outing! ⛳️🏌🏼‍♂️ It was a great day spent at Arrowhead Golf Club honoring the legacy of our founder, Mike Williams, and sharing our continuous support for The Cosley Foundation. 🐮🐴🦙🦊🐑
We hope to see you all on the course next August!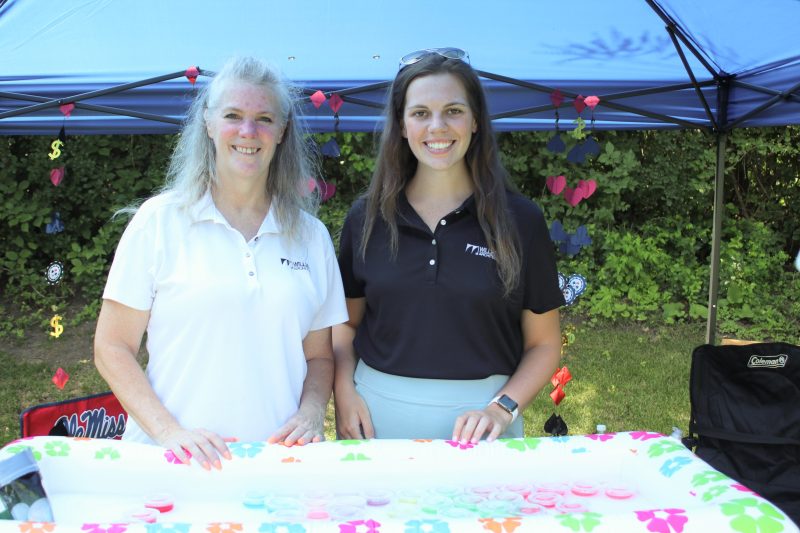 2023 Athletic Business Aquatic Design Portfolio Features Williams Architects
The RUSD Aquatic Center and Morton Grove PD Harrer Pool projects were both featured in the 2023 issue of Athletic Business' Aquatic Design Portfolio! Click the following links to learn more about these state-of-the-art facilities:
"Whether designed for serious competition of inspired fun, in settings indoors and out, the 37 facilities featured in AB's ninth annual Aquatic Design Portfolio represent the industry's state of the art. In these pages, you'll find pools in high schools, colleges, community centers, waterparks and hospitality settings – each with their own unique approach to providing patrons with the exercise and relaxation benefits afforded by water."
December 2022
J + J Helping Hands Tree Event 2022
Williams Architects joined A&D firms throughout the Chicagoland Area to bring imagination to life for the Annual J+J Flooring Helping Hands Tree Event! On December 1, we had the chance to come together and celebrate the teams' creative efforts and ring in the holiday season. It was some tough competition, but we are proud to say Williams Architects has been awarded the Grand Prize! We were honored with the opportunity in joining J+J at Ann & Robert H. Lurie Children's Hospital of Chicago to deliver the wonderful creations to patients and their families! 🎄🏠🎈
Congratulations to all of the participating firms, and a special shout-out to the Williams Team that helped bring our UP idea to life: Carrie Kotera, Brad Moser, Karen Lellios, Bridgette Carbon, Natalie Clemens, Lakshmi Mounika Tekumalla, Lisa Kirk, and Sonja Sporleder – We couldn't have done it without you all! 🌟
Together, creative minds, generous hearts and helping hands from our architecture + design community create themed trees for the children at Ann 

&

 Robert H. Lurie Children's Hospital of Chicago. J+J Flooring facilitates the event and provides trees to local interior design and architecture firms. Helping Hands originated five years ago. The trees donated range from The Grinch Who Stole Christmas and Frozen to the City of Chicago and Harry Potter. Together, J+J and the awarded winner from the event deliver the trees to the hospital as the families at Lurie's select the perfect tree to enjoy during the holiday season. Atlanta is the heart of this event and where it originated, but word has spread with Chicago and other cities now partnering with J+J Flooring and the local children's hospitals. It is exciting to see the event continue to grow each year gifting more and more trees to patients looking to brighten their spirits.
ALA Award of Merit for new RUSD Aquatic Center facility
On Friday, November 18 members of the Williams Architects team along with Racine Unified School District staff attended the 2022 Association of Licensed Architects Design Awards at the Medinah Country Club. It was an evening of networking, celebration and recognition of exemplary design across the country. Congratulations to the Racine Unified School District and the project team for being recognized with an Award of Merit for their new RUSD Aquatic Center facility!
Click HERE to learn more about this award-winning facility!
November 2022
Newark library attracts more patrons with $1.5M building addition
Plans for this addition to the Charles B. Phillips Public Library have been in the works for several years.
According to library board President Dave Drew, with the completed addition, "We've got something going on almost every day because now we've got the space for it… The expansion has produced a lot of attention in the community."
September 2022